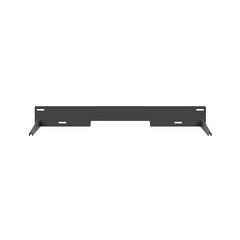 Wall mount suitable for AMBEO Soundbar Max.
Please note: Screws are not delivered with the Soundbar.
The perfect mount!!!
This mount is incredibly sturdy and easy to level.
Tres bien, se monte facilement, solide.
Placed on the wall and loved it. It has nice space against the wall. Just enough for the cables and to hang infront of the TV (also wall mounted).
The main flaws are the missing screws for the wall and that the Ambeo is tighted on the mount with only one screw on its left side...