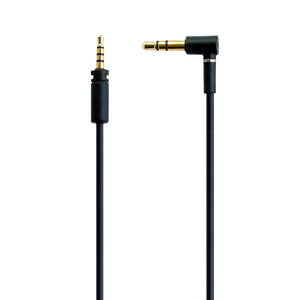 Audio Cable for MOMENTUM 3 Wireless
User error maybe
The cable itself was great, fitted the headset nicely, but only gave mono sound from pc. Recon this might be user error, as it may not be compatible with my sennheiser momentum 2 on ear headset.
Does the job….BUT
A replacement cable for headphones. Fixed the problem. However $18-for a simple cable with 2.5mm to 3.5 mm jacks seemed rich. The $6- version from jaycar the plugs wouldn't fit in the recessed hole. Next, I wanted 3. Only one available online. Called senheiser and was directed to a different company. Very helpful guy but their website drew on the same inventory.
So I ordered just the one available from the original
senheiser site. Free shipping over $50- Great… if I could get the 3 I wanted. So I paid another $15. Arrived in 2 days.
Great headphones that now work again but the support doesn't match.