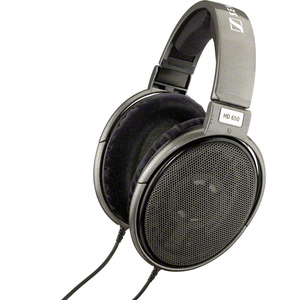 In the HD 650, audiophiles will experience truly unique natural sound. With sound this good, long concerts in the comfort of your home are a certainty, so the HD 650 also sets standards in comfort and convenience. The HD 650 is a genuine masterpiece, which will satisfy even the most demanding listener. HD 650 the Reference Class.
Ruined all other headphones I own: 5 stars
They're as good as you imagine they are.
Il top per me
Sono un ascoltatore seriale di musica, a volte con ottimo supporto, spesso con bitrate più modesto. Riascoltando un paio di vecchi CD con queste cuffie ho percepito alcuni dettagli che non avevo mai sentito prima. Per il mio budget sono il top.
Top
Echt abnormaal goed product
Quieter with depth
Really great headset, quieter than what you may be used to with the open ear design compared to gaming headsets but the quality is unmatched