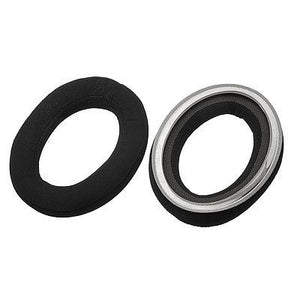 EARPAD - 1 PAIR for HD 569, HD 598 CS
Comfortable, Direct replacement for the original, easy to install
The ear cups were easy to install and they seem to fit better than the aftermarket cups I got a few months back. The only suggestion I have is for a simple instruction to be included. There are plenty of videos online showing how to replace them but I didn't see anything direct from Sennheiser which would have been helpful for someone who didn't know how to replace them.
earpads
very good quality, easy to replace, just like the original
Good quality, softer and with better comfort than original.
EARPADS for CS598CS
Very good, earpads are identical to original. Came very fast in a couple of days.