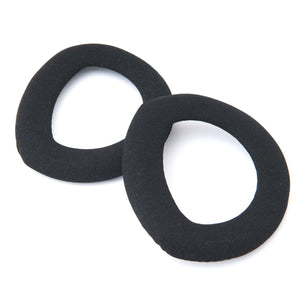 Ear cushion (1 pair) suitable for: HD 800, HD 800 S.
Great pads, HD800 pads last a long time
The HD800/S doesn't deserve another pads other than the originals.
Why did it take me so long ???
A new headstrap and Earpads have made my H800s' look like brand new.
I won't take so long next time.
Great service and very quick delivery!
Finally
It took a long time for these to be back in stock. All other aftermarket options change the stock and correct sound too much regardless of quality.
Finally got pair of stock pair after long wait.
Waited a long time, finally i got the new stock pad.