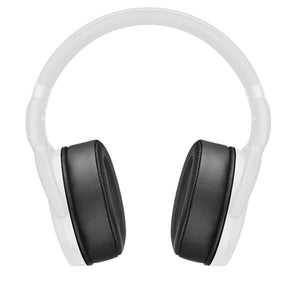 Earpads for HD 4.20S/4.30I/G/4.40/350BT



Perfect!
After about 4 years the original earpads started falling apart, so I got these to replace them.
Changing out the earpads was a bit fiddly, but manageable. Now they look as new.
Shipping was straightforward and fast. Very happy with the product!
Works great for HD300
This model is not shown anywhere, but they fit, just like new.
Replacement was perfect. Shipping very fast
Perfect replacement, the haedphones are now new again. A bit pricey, but I tried non-original replacements which worked very bad.
Super!
Einen Tag nach dem Bestellen waren die Kopfhörer schon da. Leicht selbst austauschbar und mit 20€ auch vollkommen in Ordnung vom Preis. Alles wieder wie neu!