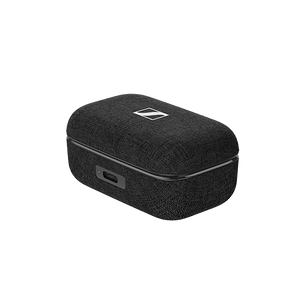 Spare case for the MOMENTUM True Wireless 3.
Ziemlich teuer
Ich habe mein Case verloren also müsste ich mir leider ein neues kaufen, allerdings finde ich den Preis dafür daß es nur das Case ohne Kopfhörer ist wirklich teuer.
Sonst bin ich mit der Qualität aber sehr zufrieden. Tolle Kopfhörer
Very expensive
I lost my old case. I was only able to buy this directly via sennheiser shop at nearly the same price as a new tw3 with case.