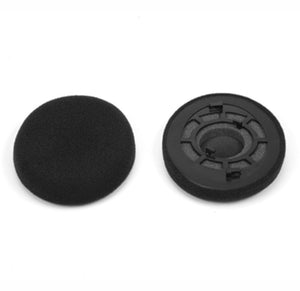 Ear cushion (pair) with disk, suitable for: RS 100, RS 110, RS 110-II, RS 115, RS 117, RS 119, RS 119-II, RS 120, RS 120-II, HDR 120.
Replacement cartridge
The cordless headphones are really great. Especially when music is playing on TV. I have used the headphones several times to listen to concerts which sounds like your actually there. I use them so much I wore out the ear pad cartridges.
Received yesterday
Yesterday I received the Earpad replacements for our RS 120 stereo head sets. They are a perfect fix and are made quite well. Thanks for keeping them in stock.
Perfect fit!
Between taking weeks for Sennheiser to respond to my request re: ordering these ear pads and being given a # that does not match my model, with a corresponding picture being completely different than my item, it was a trying time to get the right ones. Which, I just did and they are perfect, comfortable and inexpensive. I am relieved and very happy.