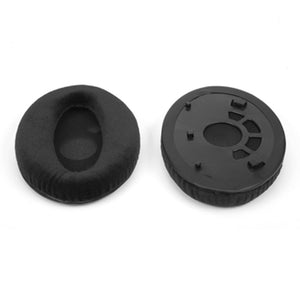 Ear cushion (pair) suitable für: RS 130, RS 125, HDR 130.
hoorpads
Alles snel en correct in orde zelfs mijn vraag welke ik moest kiezen werd rap beantwoord
References are not clear
First of all, my native language is French. I have a RS127 headset and it's hard to buy a compatible spare part (ear cushion) for it. I formerly bought a RS120 part, and of course, that didn't fit on RS127. So, I had to contact Sennheiser for the right reference... which is OP-RS130 RS125... RS127 doesn't exist anywhere. So, no, I'm not fond of your products. The after-sale is not smart.
Ear cushion RS 130 / RS 125 / HDR 130
perfectly satisfied
After several search at various customers Sennheisser finally found the right spare part
This search could be improved if in suitable references were added RS 127 and RS 120II
Happily enough the parcel did not contain any breakable part as UPS throw the parcel above the fence in the garden while we were at home
prodotto ok. consegna DHL non sodisfacente