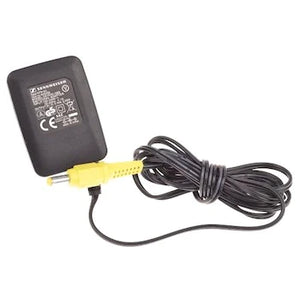 Power supply (without country adaptor) NT 9-3A-100 V-240, suitable for: SET 840, SET 842, RS 165, RS 175, RS 185, RS 195, TR 840.

Please note that the power supply is delivered without country adaptor.

You can find the appropriate adapter set here - https://au.sennheiser-hearing.com/products/country-adaptor-set
Big mistake on my part. Not the power adapter for US.
Absolutely disgraceful
How a well respected firm can boldly deliver a power supply without an plug, which can therefore not be used in any country is completely beyond me. Upon complaining about this, the reply was: But you can buy adaptors elsewhere. It transpired that the adaptors will not become available until September. Someone somewhere at Sennheiser should be fired for nonsense like this. Do they actually expect a customer to wait with a useless powersupply for months, or even weeks? The adaptors themselves cost little more than 2 or 3 euros and there is enough space in the carton for them.
Pas satisfait
D'abord j'aimerais converser en français. Ensuite je reçois une alimentation sans l'adaptateur pour la France, donc votre envoi est inutilisable.
Sennheiser Power Supply
Great product - Highly recommend Sennheiser Wireless Headphones